How Often Should You Change Your Oil?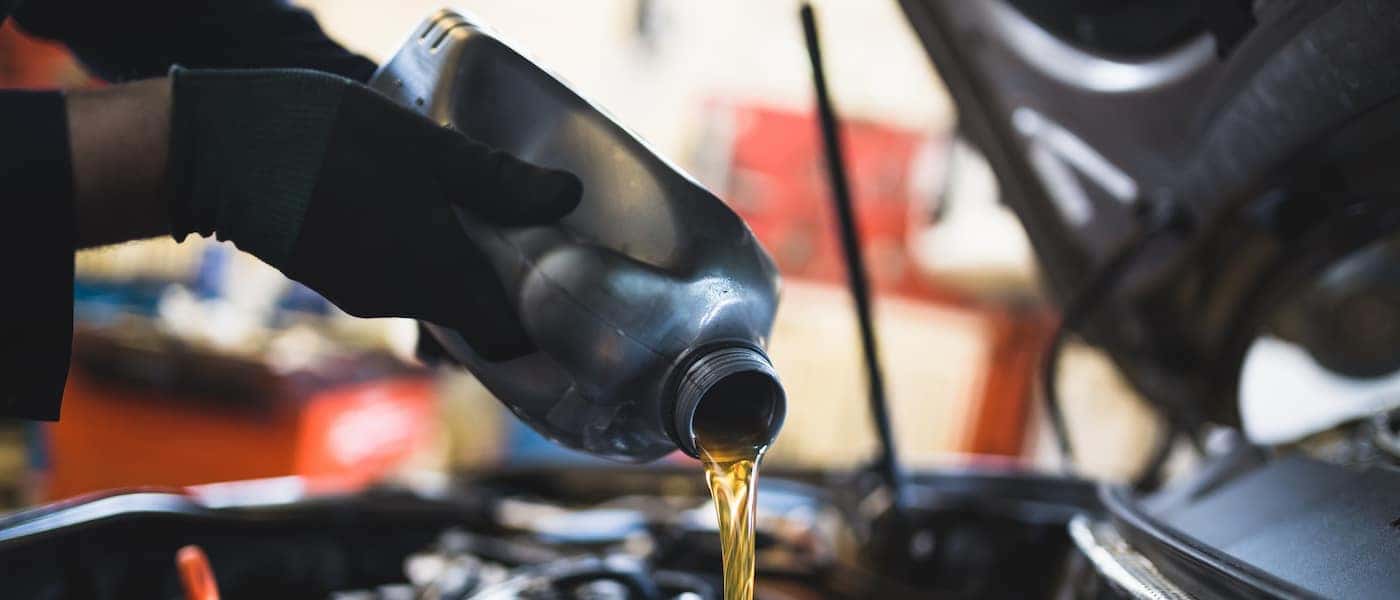 Oil change frequency is an important consideration if you want to make sure your vehicle continues to run smoothly, especially in new vehicles. Historically, oil changes were performed usually every 3,000 miles, but advances in technology have extended that to between 7,000 and 10,000 miles. Check your owner's manual for more specific instructions or call our Service Department for more details on how often you should change your oil.
Oil Change Frequency Guidelines
Changing oil every 7,000-10,000 miles is just an estimate as some vehicles require their oil to be changed more frequently. If your vehicle falls into this category, check with our Service Department near Fort Pierce to see when you should schedule your vehicle in for an appointment.Certain special uses that force the engine to work harder or faster will also shorten oil change intervals. Those Palm Bay drivers who participate in:
Off-roading
Commercial driving
Race track use
Towing
How to Schedule an Oil Change?
Our Service Department experts are ready and willing to offer any advice necessary on oil change frequency. We offer a convenient online service scheduler where you can book your car, truck or SUV in for a service appointment from the comfort of your living room. Refer to our current service specials to make your visit as affordable as possible and remember that our experts are fully qualified to handle all your vehicle service needs, from brake system checks, tire rotations, alternator replacement, and battery service to the major engine and drivetrain repairs as well.
How Often Should I Check My Oil Level?
Checking your oil level regularly will prevent major oil-related problems occurring down the road and should be carried out every few weeks. Even if you only drive your vehicle sparingly in the Sebastian area, you should still change oil at least twice a year as engine oil loses its lubrication properties over time. Take note of any change to the oil's color or smell, or even the presence of metal particles. These can be indicators of a larger problem at work and you should bring your vehicle in immediately for a service check.
Rely on Vatland CDJR for Service
Ready for an oil change? Need to bring in your car for another routine maintenance procedure? We're here to help! Visit Vatland CDJR for whatever service your Chrysler, Dodge, Jeep, or RAM vehicle needs, and be sure to rely on us down the line whether you need another oil change or need to bring in your car for larger repairs!