5 Tips for Buying Commercial Vehicles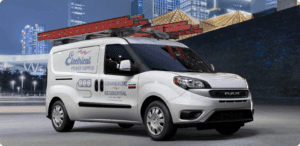 Buying a commercial vehicle can be a little intimidating. You're not just purchasing this vehicle for yourself; you're purchasing for a company. Many factors go into thinking through this purchase. Customers have described the process to our sales team at Vatland Chrysler Dodge Jeep Ram as "overwhelming." 
Our Vatland team members can help you through the process, so call us whenever you need us, even if you're only in the beginning stages of thinking through your commercial vehicle purchase. We are here to help!  
Do your research. 
If you're a small or family-owned business looking to buy a commercial vehicle, there are often incentives available. Do your research to find out whether there are any incentives, cash discounts, or even rebates that add up to a valuable deal.  
Another essential thing to think about is financing. If you're purchasing under your business name and your vehicle's title and registration will be under your business name, make sure your finance team is used to working with loans for small businesses. 
There may be state-specific tax incentives for small businesses, which could keep some money in your pocket. You may also be able to deduct loan finance charges, fuel, and even regularly scheduled maintenance from your taxes. 
Pro tip: Be sure that you've contacted your automobile insurance agent before purchasing a commercial vehicle. Sometimes the agent can give you budget-friendly advice before you buy!  
Knowing all your options will give you a better idea of how much you want to spend, and that's always a good thing!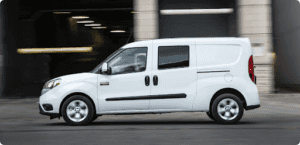 Think through what you need. 
When you're looking for a commercial vehicle, think about how you're going to use your vehicle most. It's never a bad idea to write down your needs and wants and talk about them with your co-workers. If you're not the person who will most often drive the vehicle, it may be vital that you ask for input just in case you're not thinking of a critical piece you need. 
It's crucial to think through any modifications you may need. If you need a commercial vehicle for a bakery, your vehicle may be very different from what a florist would need. Be sure to ask – from the beginning – whether the dealership will help you with necessary modifications or if that will be something you need to have priced elsewhere. 
Thinking through all the pieces is a great way to ensure you won't have buyer's remorse when you put your vehicle through its paces. 
If you're unsure about what you most need, do some online research into what is typically recommended for your business.  A little research on the front end may save lots of frustration once you get to the dealership. 
The engine is a big deal. 
When customers buy a vehicle for personal use, they rarely ask too much about the engine. When purchasing for commercial use, it's essential to think through the size engine you may need to make your vehicle most cost-efficient. 
For everyday use like commuting and transportation of regular-sized items, a 4-cylinder engine may be all you need. If you plan on moving larger objects, you may need a 5,6, or even 8-cylinder engine. 
Matching the engine size to usage is a bigger deal than you might think if you want to save money on fuel and in average wear and tear. 
Comfort isn't just for kicks.
Just ask the folks who are going to be doing the most driving in this commercial vehicle. They'll quickly tell you that their comfort is paramount. 
The interior of a commercial vehicle doesn't need to be luxurious. But to keep morale high, seats should be comfortable – even adjustable. Cabin size should be generous so that staff doesn't feel like they're sitting on top of each other. There should always be windows, so fresh air can be accessed quickly, too. 
Pro tip: Bed sizes typically range between 5.5 feet to 8 feet in length. Sometimes, manufacturers even offer a bed extender option. You'll want to balance cab size to the necessary bed size. One does affect the other. 
Safety features are a priority. 
Most commercial vehicles have the standard seat belts and airbags you'd expect in any vehicle. Be sure to review safety features with the sales team member to know what you're getting in terms of protecting your drivers, passengers, and the vehicle, too! 
Pro tip: Depending on the vehicle's size or its intended use, you may need to review regulatory compliance and safety standard guidelines before you buy. 
About Us 
At Vatland Chrysler Dodge Jeep Ram, we know the car-buying process can feel intimidating – especially when you're buying for your company. All vehicle purchases are an investment, and we understand this purchase may take a little longer to mull over. 
Call us. Ask us all your questions, and know that we are here to help. Come down and look at what we have available. Let us help you with your commercial vehicle purchase – TODAY!