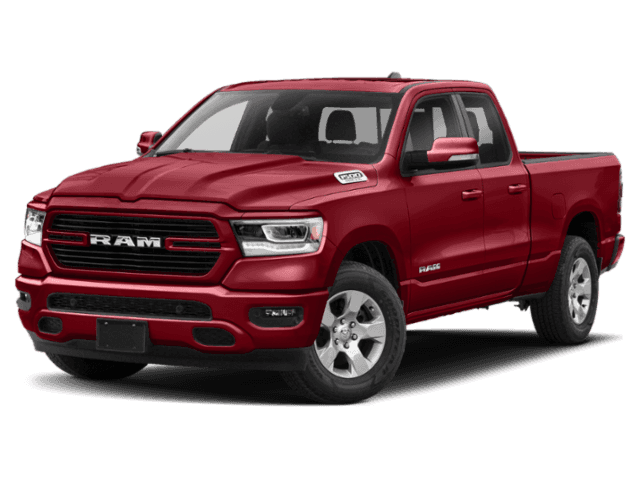 2020 RAM 1500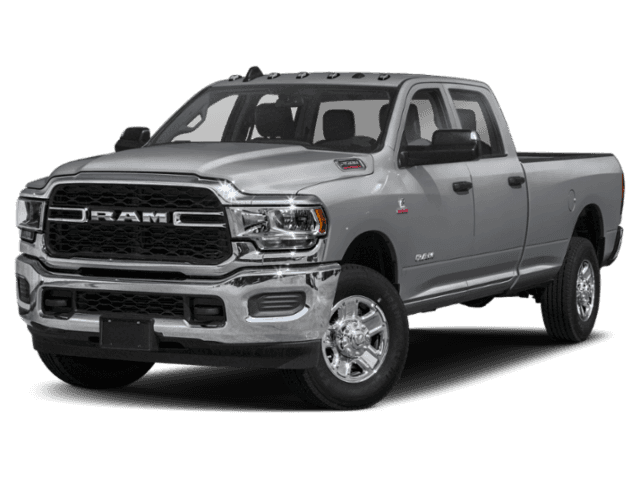 2020 RAM 2500
2020 RAM 1500 vs. 2020 RAM 2500
2020 RAM 1500 vs. 2020 RAM 2500
RAM pickup trucks are for making those tough, demanding jobs around Fort Pierce a piece of cake. Finding the right RAM model will help you get the job done. The RAM 1500 is the perfect everyday truck, meant for completing daily tasks. The RAM 2500 is the power truck meant for tackling those heavy-duty jobs. Both will get the job done in record time and style. Read on to compare the RAM 1500 vs. 2500 and see which 2020 RAM fits for you.
RAM 1500 vs. RAM 2500 – Towing Capacity
When it comes to driving, it's not all about getting from place to place; it's about what you're bringing with you. Whether you're moving furniture into your dream home or transporting equipment to a construction site, we've got the right 2020 RAM for you. Check out the specs and see how you can spend time on what really matters:
RAM 1500
RAM 2500
Max Towing Capacity: 15,040 pounds
Max Payload Capacity: 4,012 pounds
RAM 1500 vs. RAM 2500 – Engine Specs
Sebastian Drivers know it's all about what's under the hood. With the 2020 RAM 1500 and 2020 RAM 2500, you can expect nothing but the best. With standard rear-wheel drive and trim-optional all-wheel drive for extra torque and traction, the 2020 RAMs give you the power to control the roads. Also, be eco-friendly with the RAM 1500's new and improved EcoDiesel 2020 engine. Check out the engine specs:
RAM 1500
3.0L EcoDiesel® V6 — 280 hp and 480 lb-ft of torque
3.6L Pentastar® V6 with eTorque — 305 hp and 269 lb-ft of torque
5.7L V8 HEMIr MDS VVT — 395 hp and 410 lb-ft of torque
RAM 2500
6.4L HEMI® V8 — 410 hp and 429 lb-ft of torque
6.7L Cummins® turbodiesel I-6 — 370 hp and 850 lb-ft of torque
RAM 1500 vs. RAM 2500 – Trims & Pricing
You want to get the job done in Sebastian — and look good doing it. The 2020 RAM class offers maximum durability and capability with a strong yet sleek design. If you want a truck perfect for everyday responsibilities, check out the RAM 1500. If you're looking to magnify power capacity, the RAM 2500 is your truck. Both the RAM 1500 and RAM 2500 offer trims that will have you driving in style. Below are the price ranges for the 2020 RAM class:
2020 RAM 1500: $32,145 – $53,465
2020 RAM 2500: $33,745 – $61,450
Let Vatland CDJR Help You Decide on the RAM 1500 or 2500
See how the trucks drive and learn about which truck is the right fit for your needs from our team of experts. Choose from different trims or learn how the 2020 RAM class compares with other trucks. Contact us to speak with one of our experts about the RAM 1500 vs. RAM 2500 and how they stack up!
More from Vatland CDJR
Who says owning a quality vehicle has to break the bank? At Vatland CDJR, we believe that affordability and quality can go hand in hand. We're thrilled to showcase a selection of reliable, stylish used cars you can own for less than $350 a month. It's a deal that opens doors to the freedom a…

When adventure calls, the Jeep Renegade doesn't just answer—it takes the call to the next level. With a blend of rugged durability and modern sophistication, this SUV is designed to turn any journey into a memorable experience. From winding mountain trails to bustling city streets, the Renegade is built to adapt, impress, and conquer. We…

Safety ranks at the top of the list for most buyers when choosing a family vehicle. The Chrysler Pacifica understands this priority and delivers in spades. Engineered with advanced safety features, this minivan offers peace of mind that few competitors can match. It's not just a vehicle—it's a sanctuary on wheels for you and your…