Need Repairs? Schedule Service Online Easily!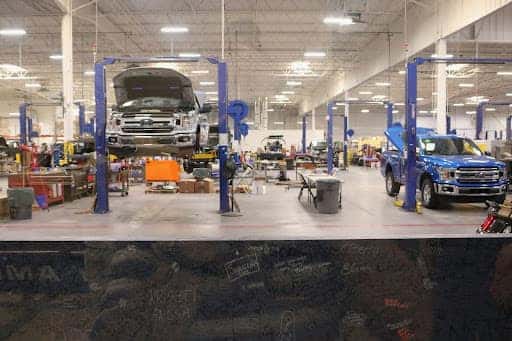 You love your vehicle. You drive it just about everywhere. But no matter how much you take care of it, eventually, you're going to have to get it fixed up one way or another. That's where the service department at Vatland Chrysler Dodge Jeep Ram comes in. 
We offer top-notch service with access to Mopar OEM parts, ensuring that you're getting quality parts installed into your vehicle. Today we're going to look at how you can schedule with our online service department, as well as what we offer.
How Do You Schedule an Appointment?
Scheduling an appointment with our service department has never been easier. While you're more than welcome to give us a call at 772-774-7638, we've got an even easier option for you. All you have to do is go to our website and under "Service & Parts," select "Online Service Scheduler."
After filling in some basic information, you then have the flexibility to pick an available day and time that's convenient for your schedule to bring your vehicle in for service. With just a few clicks of a button, you can be on our schedule and ready to have your vehicle checked.
What Kind of Services Do You Offer?
We can do anything from fixing up something that's broken to helping you install performance parts in your vehicle to make it run better than it did before. Some of these services include:
Filter change

Battery check

Oil change

Emission services

Replace headlights

Tire alignment

Fluid replacement

Transmission flush

Brake inspection

Brake pad replacement

Windshield wiper replacement

Tire rotation and balance

And a full vehicle diagnostic
With all these services, you have a team of trained professionals who can make repairs to your vehicle and have the know-how to take care of whatever your vehicle needs. 
We make the process easy from start to finish. All you need to do is schedule an appointment and we'll help you with the rest.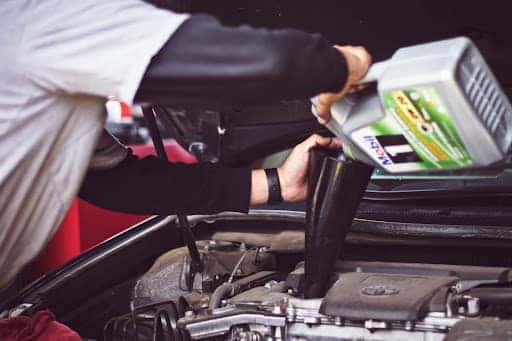 Looking to Have Parts Installed?
Do you want new performance parts for your vehicle? Or maybe something is damaged and you need a replacement part. If you use our online ordering system, you can have the part delivered to us and then you can schedule an appointment to have a member of our team install it for you. We can even help you find the right part for your vehicle. 
Our team of knowledgeable technicians can help you get whatever part you need and guarantee that it will be installed properly. They take the guessing out of getting a new part for your vehicle.
Why Go to Vatland CDJR for Repairs?
You're thinking, "All of this sounds great, but why should I go to Vatland CDJR?" The answer is simple: we have a team of technicians who are experts on your vehicle. Since they specialize in Chryslers, Dodges, Jeeps, and Rams, if you're having an issue with yours, they can easily diagnose your issue and repair it properly instead of trying to apply general knowledge to a vehicle they know nothing about.
That's not the only reason, though. As previously mentioned, you can special order parts and have us install them. You don't have to worry about having a mechanic order a part that may or may not work and then turn around and tell you they ordered the wrong thing. If we don't already have the correct part in stock, our team of experts knows exactly what your vehicle needs and can order it without issue.
It's this specialized care for your vehicle that makes our service department stand out from the rest. If you're looking to get your Chrylser fixed or want to have some performance parts installed on that new Dodge, the service department at Vatland CDJR has you covered!
Does Your Vehicle Need Repair? Let the Service Department at Vero Beach Vatland CDJR Help!
When it comes time to get your vehicle repaired, you want to go somewhere you can trust. At Vatland CDJR in Vero Beach, Florida, we're proud to offer you the quality parts and repair services you need at an affordable cost. 
To schedule an appointment with our service department, call 772-774-7638. A member of our team will help you set up an appointment, or you can set up an appointment through our online service scheduler. Then, when you're ready, bring your car to our dealership. 
We're conveniently located at 855 South US-1, Vero Beach, FL 32962. We look forward to helping you soon.