What Makes A Great Dealership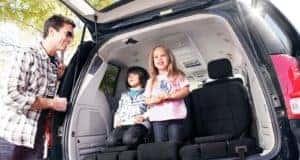 The process of purchasing a new or pre-owned vehicle from a dealership has evolved over the years. Vatland CDJR leads the way as a dealership that puts customer service first while incorporating modern technologies into the car-buying experience. 
There is a lot more to buying a car than the sales process. Great car dealerships like ours know this and focus on providing a positive experience overall. It starts when you start to gather information, visit the location, and interact with the sales team. A positive customer experience includes the financing process and follows through to a pleasant experience when you bring a vehicle in for maintenance.
An Informative, Interactive, and Easy to Navigate Website 
A car dealership's website is an invitation to shop with them. The best dealer websites are easy to navigate, provide pertinent information, and include photographs of vehicles in their inventory. When a question arises, a good dealer website provides interaction opportunities. 
A vehicle purchase is a significant investment, so it's appropriate to know a bit about the dealership. We encourage customers to visit the About Us section on our site to learn the history of our dealership and our values. 
Inventory and Presentation at Great Car Dealerships
The best car dealerships offer a complete and extensive inventory. The large showroom and lot at Vatland CDJR allow us to do just that for our customers. A full inventory means the latest makes and manufacturer models are represented. Special orders are still necessary at times to meet a customer's desires, but seeing the latest models in person before buying is essential. 
When it comes to purchasing a car, the more options to choose from, the better. Our inventory includes an incredible range of choices of both new and pre-owned vehicles. 
The presentation of the inventory is also important. We take pride in our pristine showroom, clean facilities, and lot that's organized for the best car shopping experience.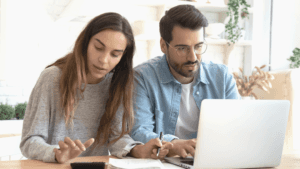 The Sales Process as a Relationship 
When you visit a car dealership, a good experience starts when you walk through the doors. At Vatland CDJR, you receive a friendly welcome, and our sales team is on hand to help you find what you're looking for in a new car. The best sales teams are trained to find the right match for your needs, rather than put you in a high-pressure purchase situation. We feel a good car salesperson gets to know their customers to help make the best recommendations. 
We take a relationship approach to selling. Feeling at ease with your sales team member is essential. And remember, the sales relationship doesn't end after the purchase at the best dealerships. 
After all, maintaining the relationship means you are likely to return when you need your next vehicle. Another sign of a successful sales process is when you recommend our dealership enthusiastically to friends and family. 
The Finance Process at Great Dealerships
Car dealerships know that the financing part of the purchase is stressful for some people. Great car dealerships take as much stress out of the equation as possible. Our finance team assesses your situation and recommends the best options. We also work to find the best value in your vehicle financing. 
Great Dealerships and Service 
Service of your vehicle after purchase is a way to continue the relationship with a dealership. We understand this and work hard to give every customer a positive service experience. 
The service department technicians at our dealership are experts on your vehicle's operation. They are happy to share information with you and answer your questions. Additionally, responsiveness and service availability is critical, and we deliver on both counts. 
Finally, bringing your car in for service doesn't need to be something you dread. The best car dealerships like ours make your wait as convenient and comfortable as possible. 
About Us
At Vatland CDJR, we are proud to serve the Fort Pierce and Vero Beach communities for their automobile purchasing and servicing needs. We go beyond with top-quality customer service and competitive prices on all of our vehicles and services.
Vatland CDJR is a second-generation family-owned business established over 30 years ago. Our dealership grew over the years and now houses a 15-car showroom, a 22-bay service department, and an overall size of 65,000 square feet of Honda displays and merchandise. The latest addition is our new Vatland Chrysler Dodge Jeep Ram store located at the corner of Olso and US 1, also in Vero Beach.
We believe great dealerships are active in their local communities. This is why we take pleasure in sponsoring many sporting events, fundraisers, schools, foundations, clubs and other interests in our community.
We treat our customers as part of the family and as a result have built a trusted reputation. In fact, we received the prestigious J.D. Power Award for Customer Excellence. When you are in the market for a new vehicle, we offer the best in service and selection. Visit Vatland CDJR soon to see what makes a car dealership great!