What To Know About Buying Used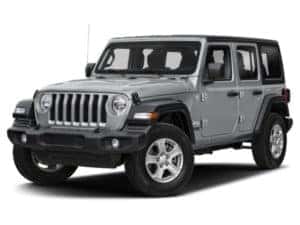 At Vatland Chrysler Dodge Jeep, our experienced sales team understands how easy it can be to feel bogged down in car buying details. That's why we are here. 
If you're interested in buying a used car, you've come to the right place. Vatland Chrysler Dodge Jeep has a vast inventory of used cars that will excite even the most budget-conscious consumers.  
Before you sign on the dotted line, you should know that with the purchase of a used car, you will save money, feel confident about your vehicle's history, need to take a test drive, get the most for your money, and enjoy your time with us while you make your decision. 
Save Money
You've heard it before. "The minute you drive off the lot in a new car, its value drops." We all wish that weren't true, but it is. Depreciation is a very real thing to think about before you buy. 
It's estimated that after only three years, your brand new car will be worth only 54% of what you originally paid for it. Of course, this isn't true for all vehicles, but it's a staggering figure that is worth thinking about. 
With a used car, there is no depreciation value. That savings alone is worth consideration. 
Used cars are indeed initially less expensive than new vehicles. Programs, like certified pre-owned vehicles, make a compelling case for buying a certified car with their available extended warranties and certified pre-owned inspection checklists that set particular criteria for certification and high standards for their vehicles. 
Another consideration: used cars have no additional fees like shipping charges or dealer preparation fees. Usually, used cars have no hidden fees, which offers another way to save money from the outset. 
If you're looking to save money with the purchase of a used car, it's not a bad idea to save a little extra each month for potential car repair. No matter how great the deal, a used car still has wear and tear. There are bound to be some out-of-pocket expenses you wouldn't incur with a new car. Being prepared is an excellent way to offset the stress of general vehicle maintenance costs. 
Detailed Histories 
Not so long ago, buying a used car carried with it a bad connotation. Afraid of being "ripped off," consumers went into dealerships with skepticism and insecurity. This is no longer the case. 
Once you have identified some used cars you may be interested in, request a Carfax Vehicle Report from the dealership. The Carfax Vehicle Report provides detailed histories on previously owned vehicles. With the report, buyers get an accurate description of how many owners the car has had, if the car has been in any accidents, last reported odometer readings, and even detailed service reports. 
Vehicle Reports may not always tell you absolutely everything you wanted to know, but they are an excellent start to determining the best car for you! 
Take a Test Drive
Never buy a car without taking a test drive. Whether you're buying new or used, you need to get behind the wheel and take the car for a spin before you buy. Allow yourself some time to think critically about the vehicle you are about to purchase: 
Does the car sound like it should? 
Are there any unusual noises or smells? 
Do you see any imperfections with upholstery? 
Do the features work the way you thought? 
It's essential to take time to think through what you want and don't want. Don't settle, and more importantly, don't feel rushed into a purchase if you are at all unsure. 
Bang For Your Buck 
It is possible with patience and persistence to find a used car that is very close in both make and model to a brand-new car out on the lot, but for a lot less money. These types of "Cinderella stories" happen every day at Vatland Chrysler Dodge Jeep.  
Make sure you are getting the most bang for your buck. Do some internet checking and looking at similar makes and models. You can use several online tools to help in your comparison. Be sure what you're paying matches what the vehicle is worth.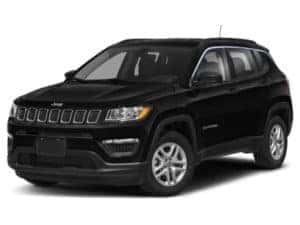 No Hassle 
Vatland Chrysler Dodge Jeep has been serving our friends and neighbors in Vero Beach for decades. We don't hustle our customers. We want you to enjoy your experience at our dealership and for you to feel comfortable in taking all the time you need to make your decision. 
We know the more confident you are, the happier you will be. Your happiness as you drive off our lot is a number-one priority. 
Come down TODAY to Vatland CDJR on 855 South, US-1, and check out our vast inventory and unbeatable deals on used cars. You will be so glad you did!